Scrap Metal Pick Up Services
Recyclers Australia has a fleet of specialty vehicles available to supply and service bins ranging from 1 cubic metre to 50 cubic metres. Either on a regular pick up basis or a one off factory clean up, Recyclers Australia has the bin to suit your needs. Fast, efficient and reliable bin servicing is important to us because we know it is important to you.
All sites and specialty vehicles are fitted with trade approved scales providing the advantage of being able to weigh and pay on site to approved customers. Recyclers Australia's scales and weighbridges are regularly calibrated in accordance with Australian Government Weights and Measures (National Standards) Act 1960.
To help you achieve the most efficient and effective means of recycling your metal waste a representative of Recyclers Australia will liaise with you to tailor a service and bin that suits your individual needs.
---
Ezi Bin
Where space is at a premium and maneuverability is essential.
Light weight 660 ltr wheely bin
Sturdy plastic construction
Fitted with wheels for easy mobility
Perfect for our weigh and pay service where your metal is paid for before it leaves your premises.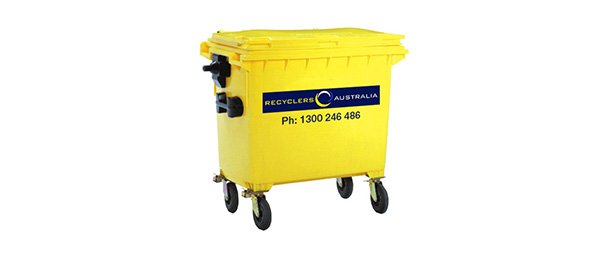 ---
Standard Bins
Perfect for all types of scrap metal.
Heavy Duty steel construction
Forklift tyne slots rear and side
3 cubic metre capacity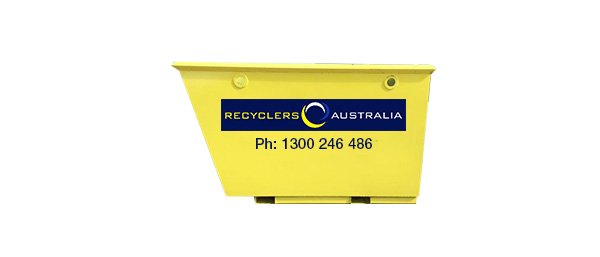 ---
Skip Bins

Ideal for Factory clean ups and medium volume scrap metal.
Sizes from 2 cubic metres to 10 cubic metres
Heavy duty steel construction
High and low sided bins available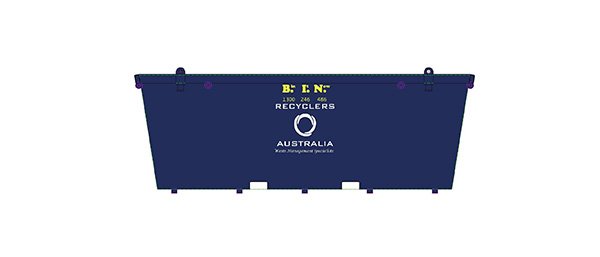 ---
Hook Bins

When a skip bin is not enough and a super bin is too much these bins are perfect.
Sizes from 12 cubic metres to 27 cubic metres
Best suited for larger volume and medium density scrap metal
Solid steel construction
Rear door for easy access if required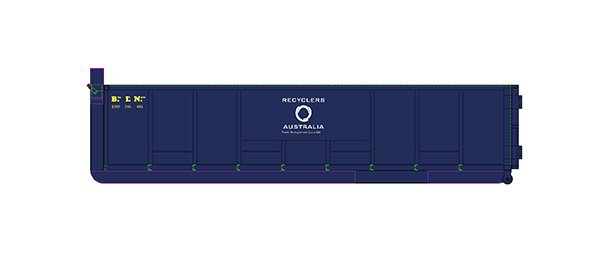 ---
Super Bins
Low density, large volume scrap metal.
Ideal for bulk waste transfers
30 and 50 cubic metre sizes available
High and low sided bins available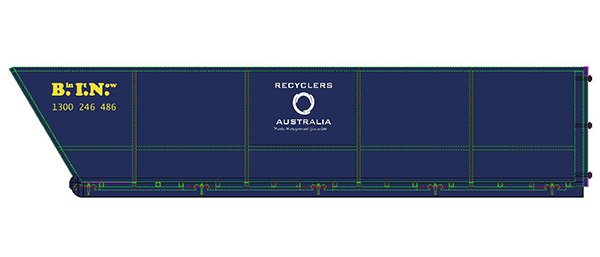 ---
Bulk Tipper / Trailer
Perfect for large volume light scrap metal
Only suitable for live loading
Demolition Sites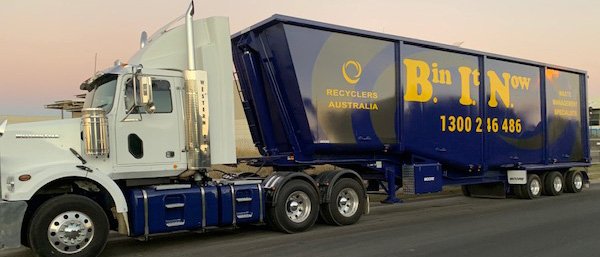 Scrap metal pricing and bin servicing
For a no obligation quote or to service a bin please contact us on 1300 246 486 or complete the Scrap Quotation / Bin Service form here.